Locking Parts Storage Cabinet
$544.00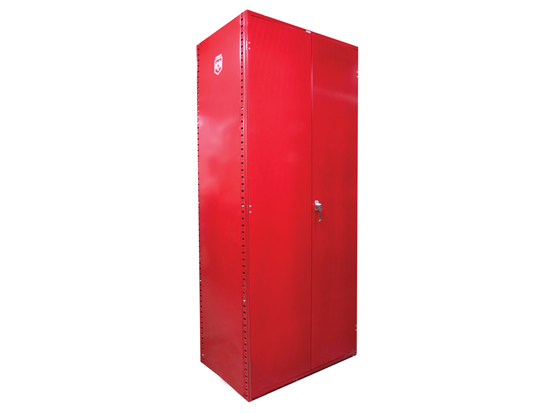 Features
36" w x 12" d x 7' 3" h.
Fully enclosed cabinet-type shelving provides protection against dust and dirt.
Box Edge Plus construction ensures structural rigidity as well as fast and easy assembly.
Front and rear edges of shelves are formed into a closed, welded box shape providing strength to handle impact or point loads.
Lapped and welded corners reinforce shelf strength and maximize load capacity.
The Box Edge Plus shelf has a clean front edge with no ridges or protrusions. Stored items slide smoothly on and off the shelves.
Shelf brackets provide wide load-bearing surfaces for quick and easy installation � without the use of tools, nuts or bolts.
Comes standard with �Plus� 2� shelves rated at 800 lbs. capacity.
Doors lock for added security.
Other Borroughs Corporation Products